Art Retreats. . . . . . . . . . . .Some retreats will be focused on learning or improving upon basic art skills and techniques, such as drawing, painting, composition, perspective, color, and use of specific media. There may be set-ups for still life, models, or we may also use photographs, depending upon the focus. If weather permits, there may be plein-air painting.

Other retreats will focus on healing through art or intuitive art. This type retreat may focus on self discovery, rediscovering your inner child, examining your gifts in life, finding life purposes, working out areas that need healing, working out areas where you might seem to be stuck, setting goals, finding out what may be blocking your goals, finding joy, and more..... These retreats will include some journaling, simple meditation techniques, energy balancing, relaxation techniques, and more....

---
---
Schedule 2014:


Women's Mandala Art and Healing Weekend
........ , 2015..... Saturday 9:30 AM - Sunday 11:00 AM (working on date/place finalization)
fee nbsp;
"Changing the Mandala of Your Life"....... Come, rest, relax, & release your burdens through an artistic and healing experience. Take time out for yourself away from any hustle and bustle of the busy world outside. While walking in beautiful pristine woods or beside a creek, take time to get to know yourself anew and take care of yourself. Through a creative thinking process, guided meditations, journaling, and visual imagery, you will be exploring the mandala which represents your life. In doing so, you may find a place to make peace or find healing along the way. You may find that your course has changed or you wish to change it with new goals. You will find that healing and changing can be done with grace and ease. The "new mandala of your life" will be the new story of your life and the final art piece for the weekend.
The weekend will include
a meal on Saturday night, time to get into the creek, and a campfire with singing, sharing, & s'mores.
*massage therapist, cranial sacral, energy healing available for separate appointments during weekend ??? tentative...
Canvas boards, paint, and other art materials will be provided.

What to bring: (list in process)
examples of mandala designs:


more retreats .....

"Better Artistic Expression follows Self Care &
Rejuvenation"...
"Finding & Defining your Hearts Desires ; Releasing
the unnecessary and manifesting the new
through Art"
..."Reconnecting to Nature.... finding peace, joy, new
energy..... through plein-air painting and
other projects

---
Schedule for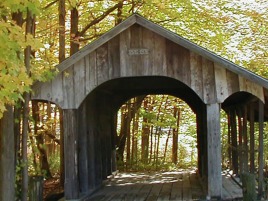 Please return later to find out more on future scheduling.